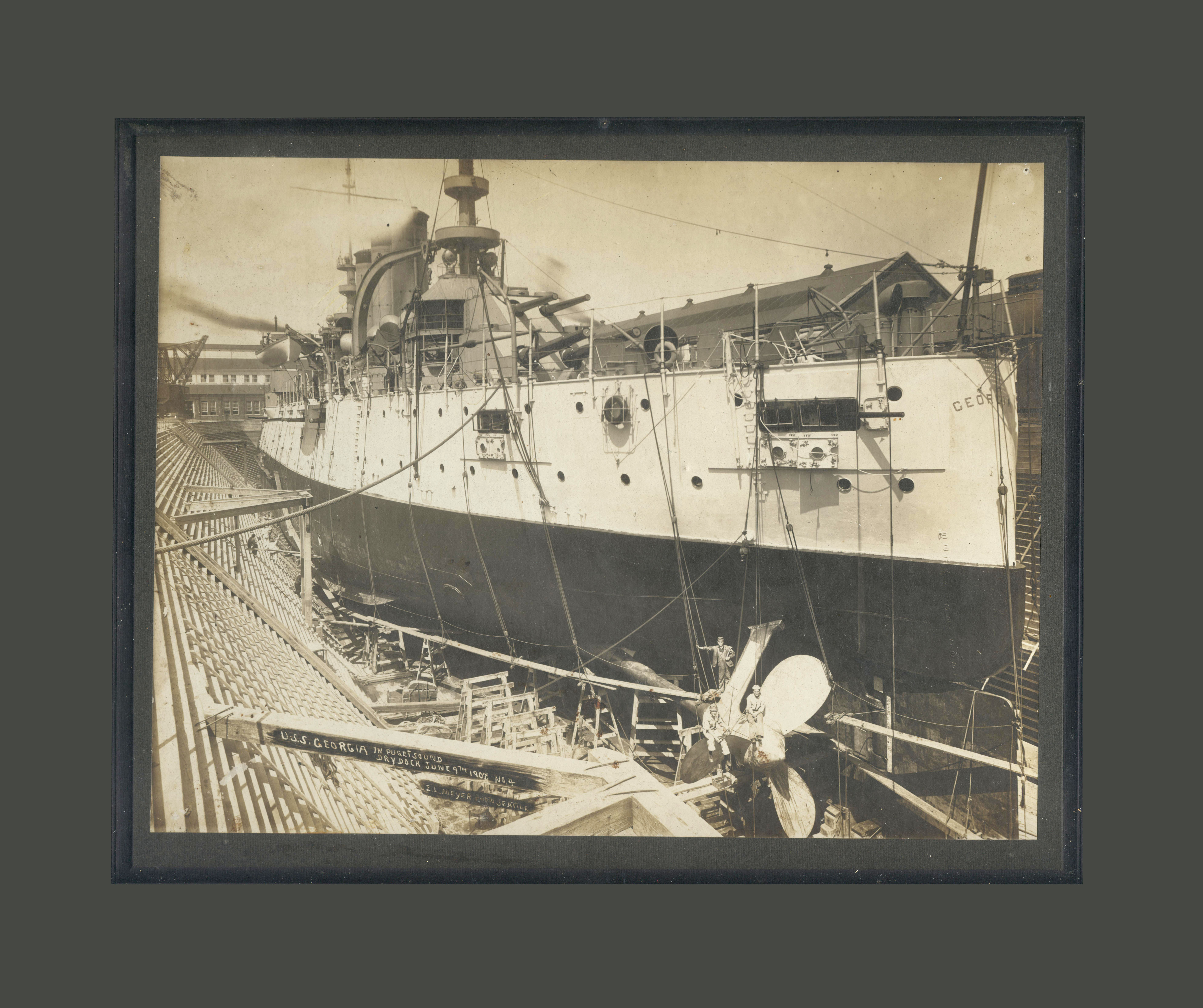 The Georgia was launched by the Bath Iron Works of Bath, Main, October 11, 1904, sponsored by Miss Stella Tate. She was commissioned at Boston Navy Yard on September 24, 1906 with Captain R. G. Davenport in Command. The above large cabinet card (7" x 10") shows Georgia in Bremerton Naval Shipyard on June 9, 1908 while the fleet visited the Northwest.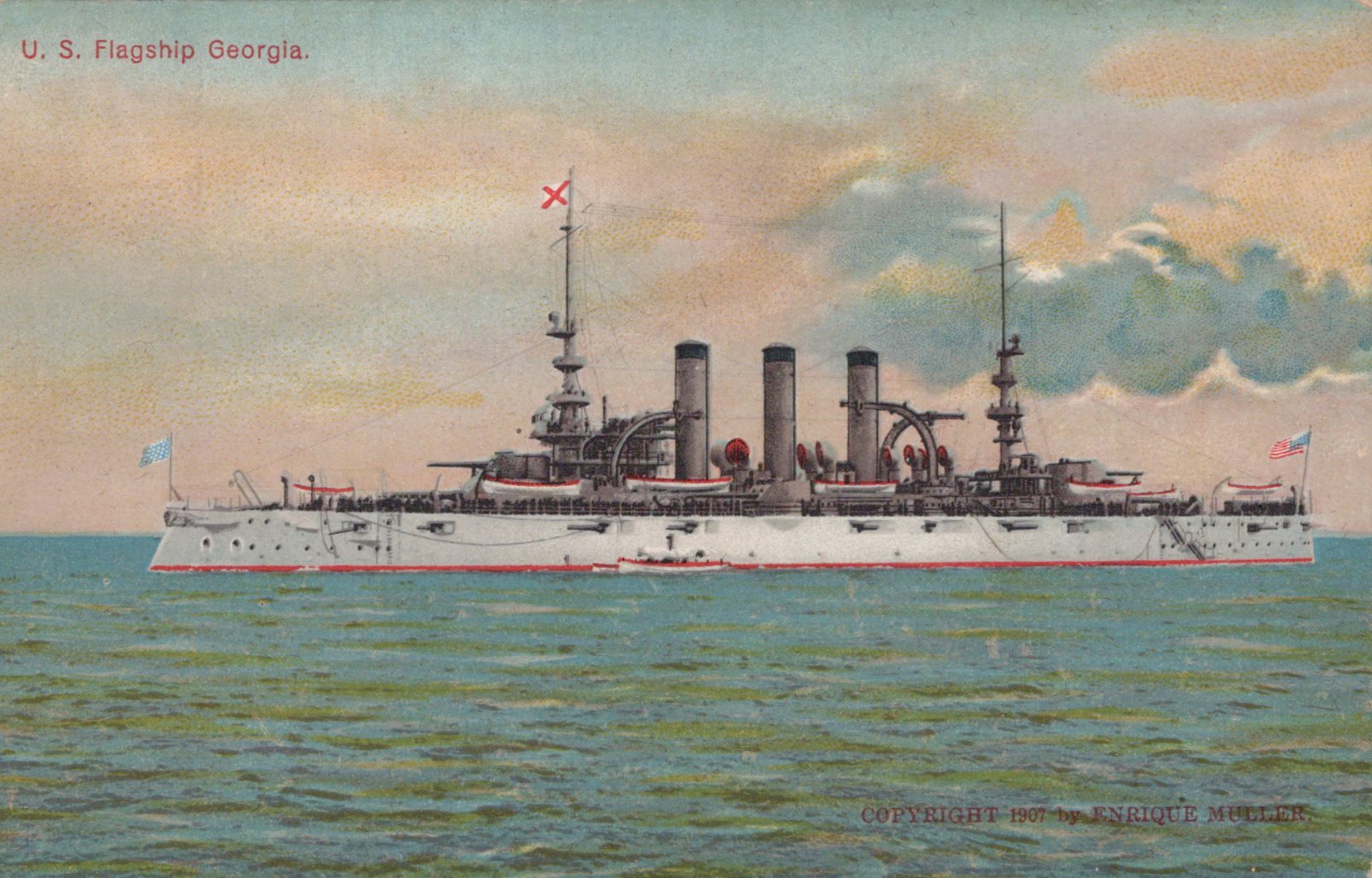 ---
After Georgia was fitted out and completed a short shakedown cruise, she joined the Atlantic Fleet as Flagship of Division 2, Squadron 1. Georgia departed Hampton Roads on March 26, 1907 for Guantanamo Bay. Cuba, where she participated in gunnery practice with the fleet. After returning briefly to Boston Navy Yard for repairs, Georgia joined with other ships of the Atlantic Fleet in ceremonies opening the Jamestown Exposition. President Roosevelt and dignitaries present reviewed the fleet on June 10, 1907, and on June 11th was proclaimed " Georgia Day" at the exposition in special Ceremonies aboard Georgia.
Georgia next sailed with the fleet for target practice in Cape Cod Bay, arriving Jun 15, 1907. During these drills on July 15th a powder charge ignited prematurely in her aft 8" gun turret killing ten men and injuring 11. Condolences for the loss from this tragic accident were received from all over the world.
The ship then participated in the tercentenary of the landing of the first English Colonists between 16 and 21 August before mooring at League Island, New York for overhaul.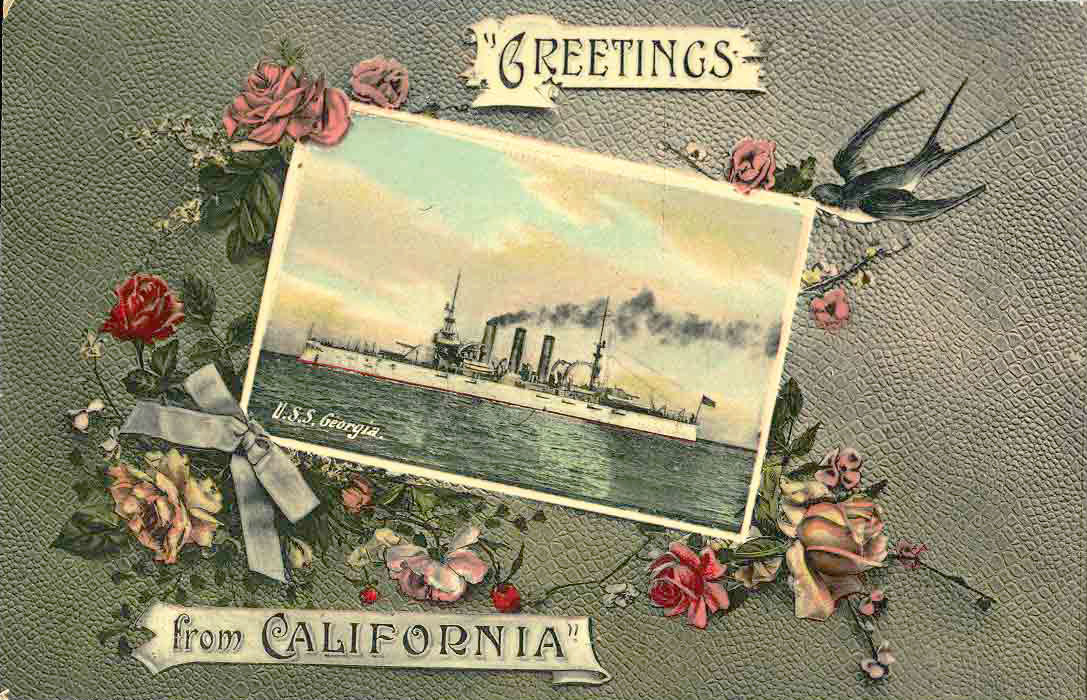 Arriving in Hampton Roads on December 7, 1907, Georgia gathered with 15 other battleships, a torpedo boat squadron, and transports for the great naval review preceding the cruise of the Atlantic Fleet to the West Coast.