This portion of the trip allowed Charles ashore in each port, including Trinidad which had been restricted to 2,000 sailors of good behavior.  None of the cards were produced for the fleet's visit and all showed the local architecture, culture, and sites.  The below card  is a nice example of a card from Charles to a friend in El Reno, Oklahoma.
Mr. Beach, of El Reno, Oklahoma received this "Very pretty Avenue" from Charles set February 22nd, 1908.  "We dressed ship today and at noon fired 21 guns, Washington's Birthday.  We are having splendid weather the band plays for us all afternoon today.  Coal ship again Tuesday.  Hope you are well."  C.S.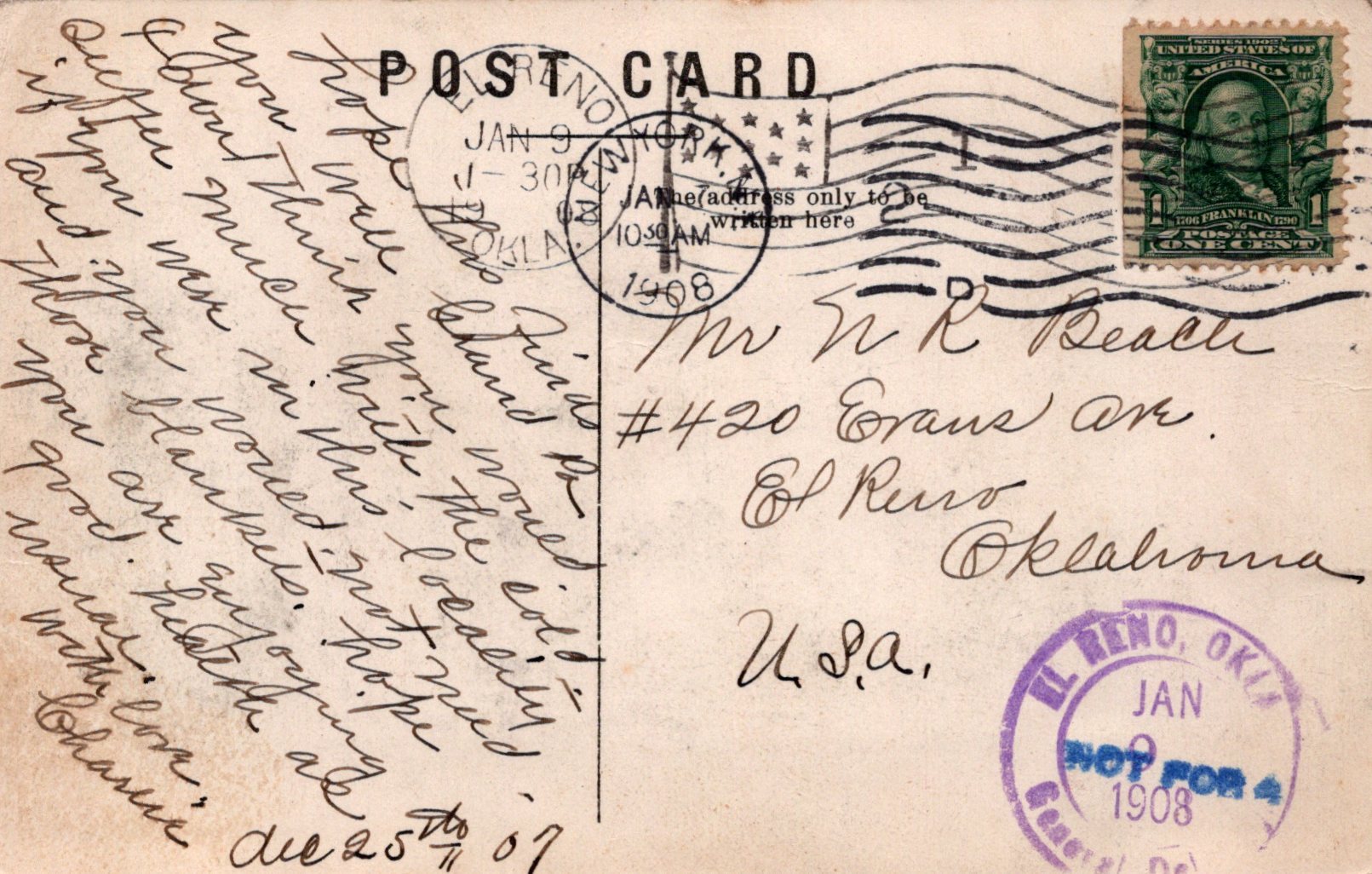 "Hope this finds you well.  I think you would suffer much with the cold if you were in this locality and you would not need those blankets.  Hope you are enjoying good health as usual.  With Love, Charles"
December 25, 1907
At right a couple of cards showing Corcovado and Sugar Loaf, mountains that encircle the harbor.  "Where I managed to get in my first trip ashore the scenery here is beautiful, but the amount of money acquired to see it is enormous."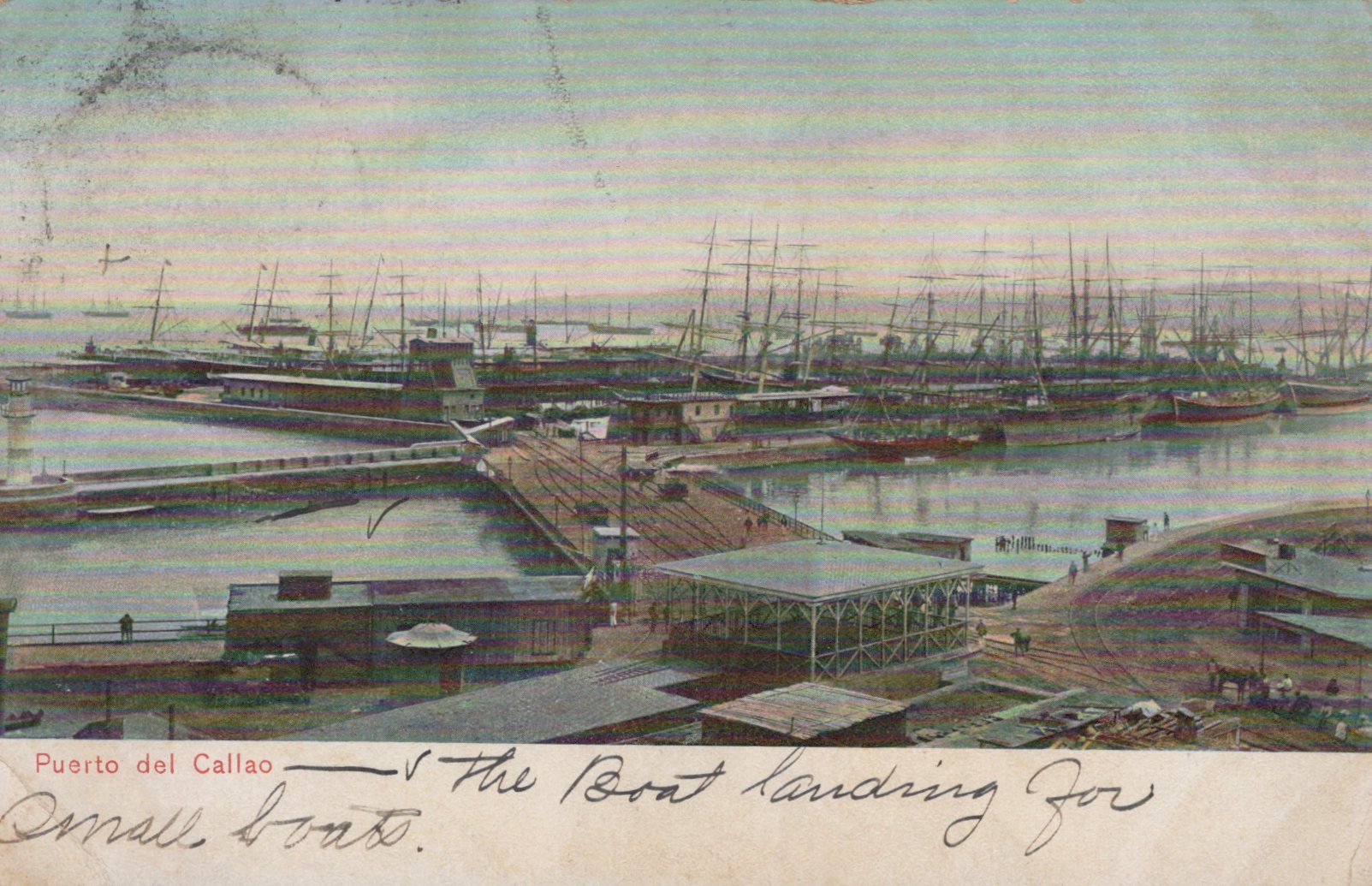 visiting callao and lima, peru
Above: The boat landing for small boats in the harbor at Callao. Below"  I just located view of the water front, Callao.  It is very good but I believe at the present time there are more ships here than when the photo was made.  The hills in the background re as barren as the Sahara. Fleet anchorage Callao February 22."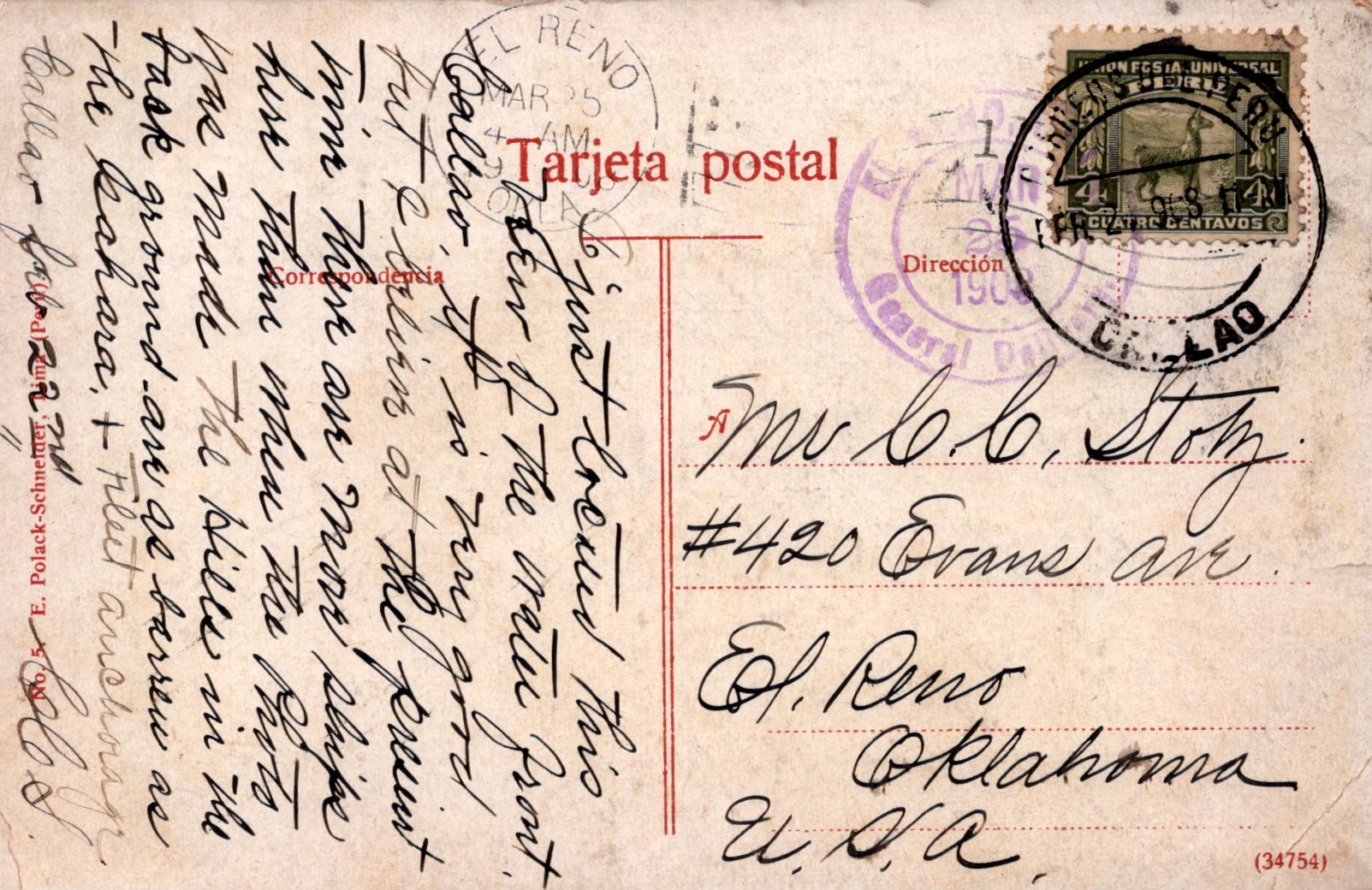 Not Found
Apologies, but no results were found for the requested archive. Perhaps searching will help find a related post.