By the time the fleet arrived in Yokohama tensions between nations had been reduced over immigration and the fleet was surprised to receive a warm welcome everywhere they went in Japan.  The government went all out to provide for transportation and entertainment for sailors.  Large public events were scheduled, train passes, and trips to see the sights.
Photographs from the fleet's visit to Yokohama, Japan
photographers
index of brown & Shaffer photographs
The war between Russian and Japan had been settled in 1905 with President Roosevelt receiving the Nobel Peace prize for his efforts to bring both sides to agreement.  Artillery pieces that had been captured from the Russians were on display in Tokyo for sailor to see.  Parades, decorations and events were scheduled everyday.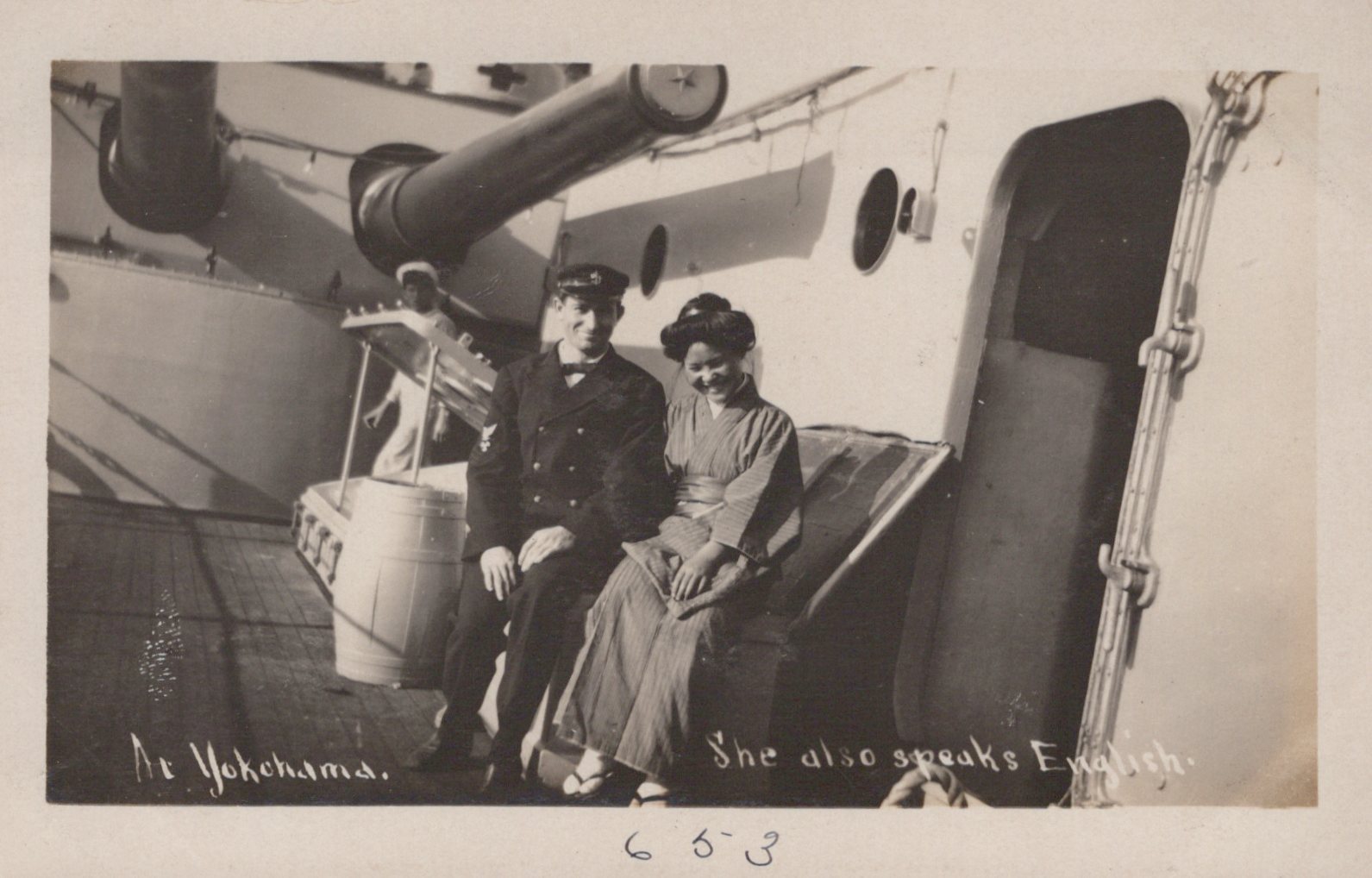 Fleet sailors know how to make friends.  At left, a First Class Machinist Mate is sharing a moment with his friend, "see also speaks English."
At right might be a photo of either Brown or Shaffer, caption, Yokohama - Japanese News boys and Navy Musician.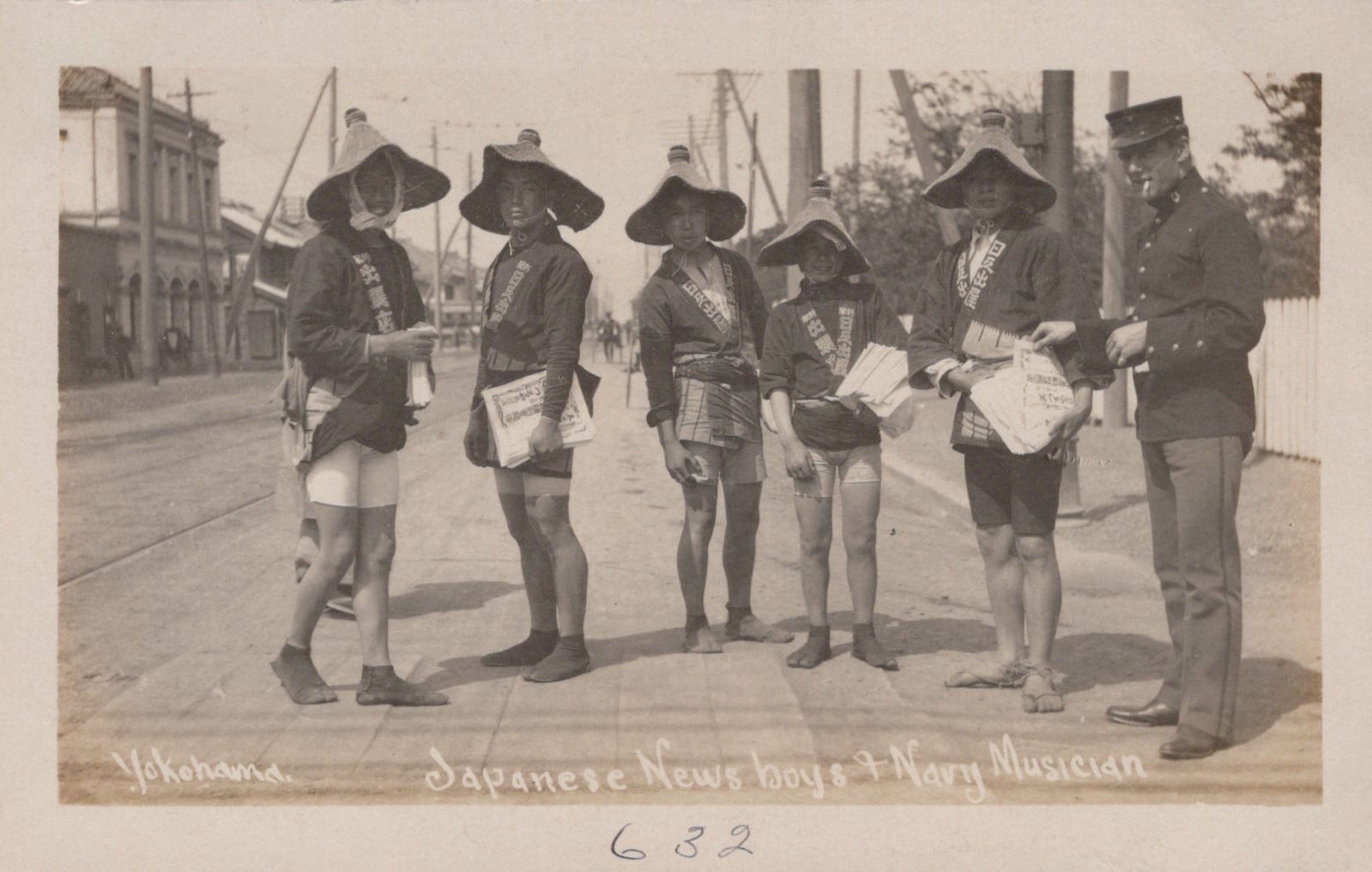 Not Found
Apologies, but no results were found for the requested archive. Perhaps searching will help find a related post.