The photographs start with a group of shots that are life at sea images showing exercise and the routine of shipboard life.  These see to be limited to the first 10 shots of South America.
photographers
index of brown & Shaffer photographs
---
Photos from the Port of Spain - Trinidad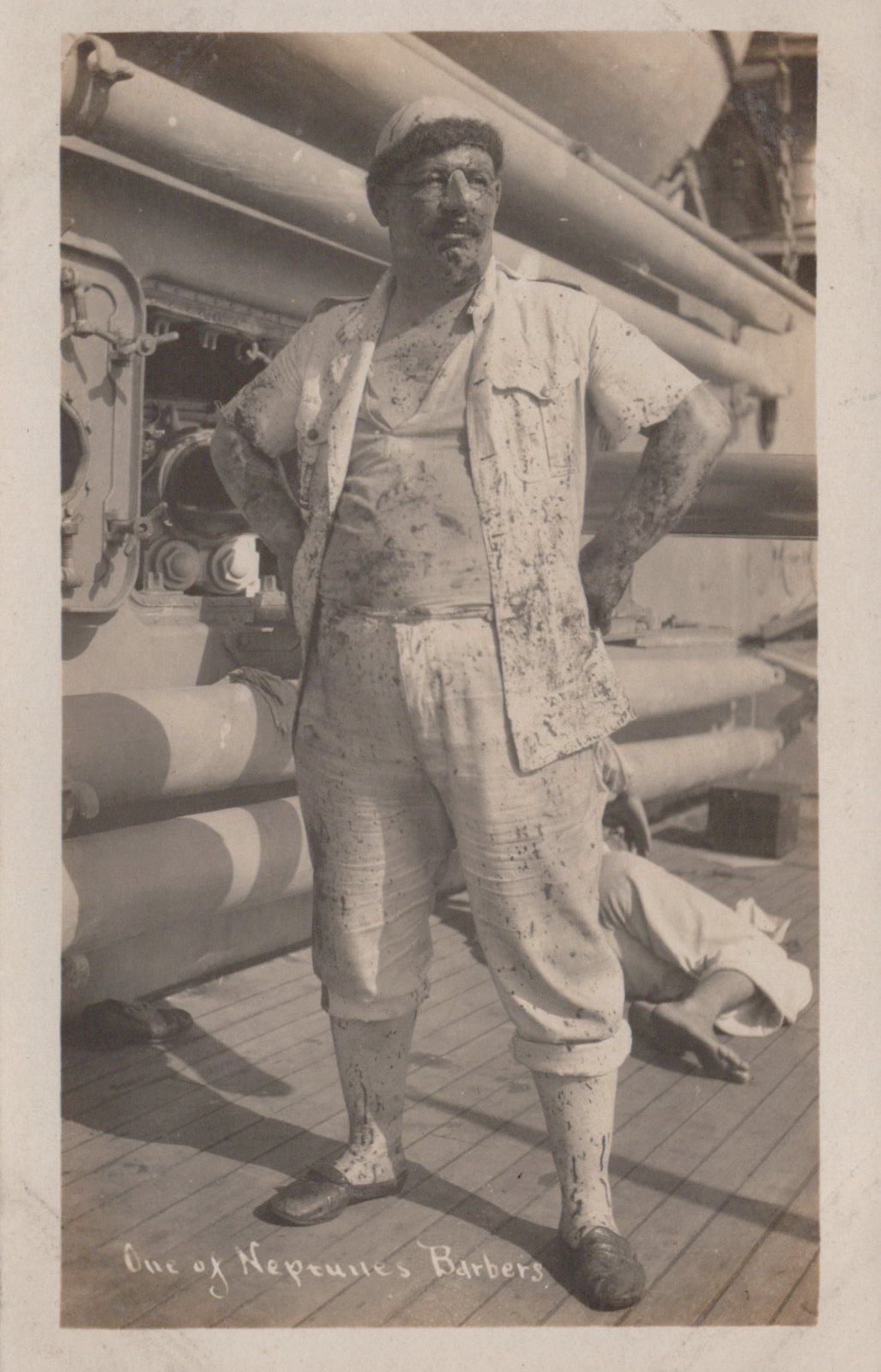 CROSSING-THE-LINE
These cards show the crossing-the-line ceremony that was held on the USS Georgia. At left is a great shot of the barber who gave them a haircut before seeing them pushed into the pool for a good scrubbing. From the images it looks like Brown and Shaffer did not have to participate in the ceremony. This would make sense if they had previously been on the USS Ohio in the Pacific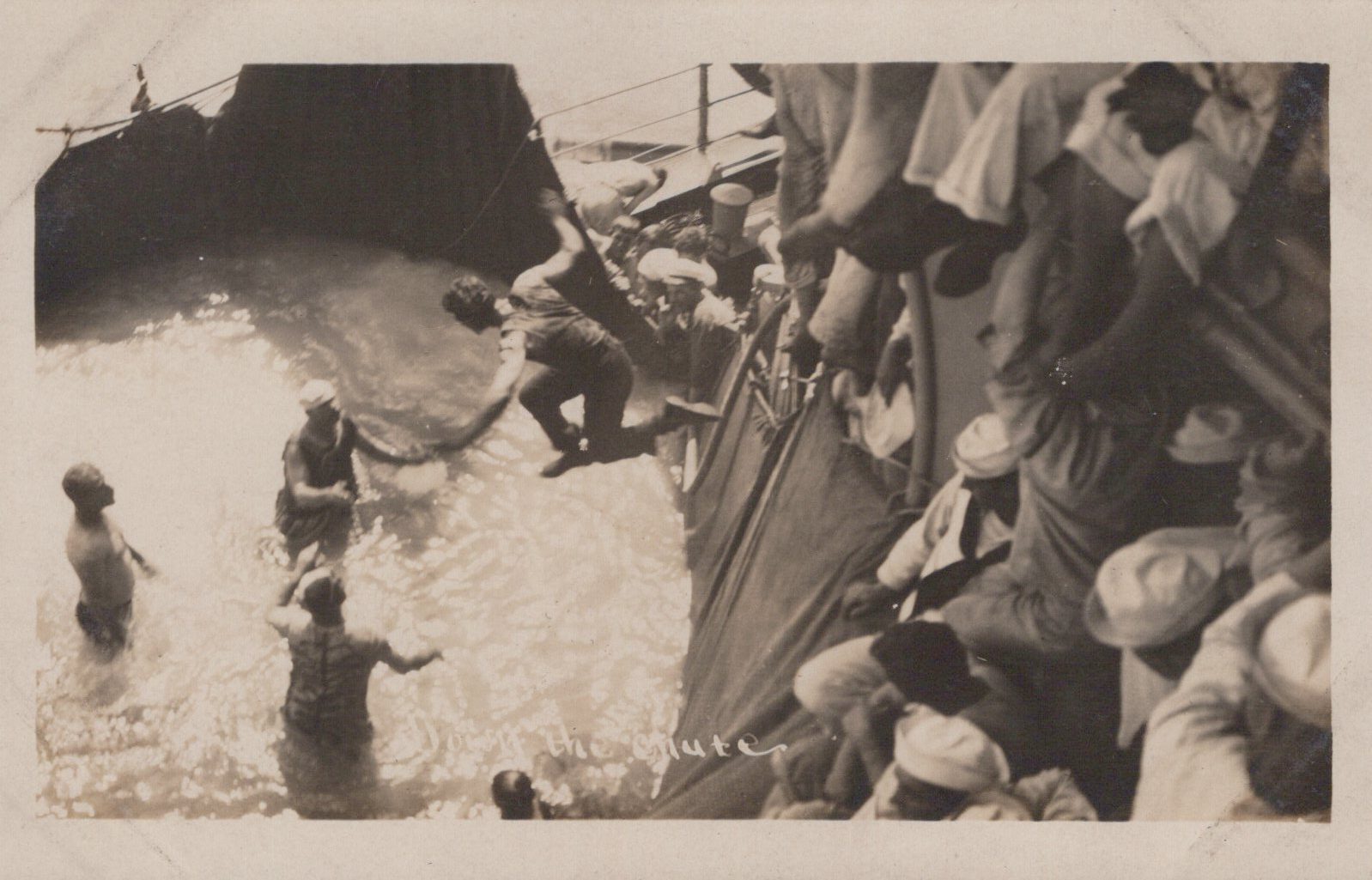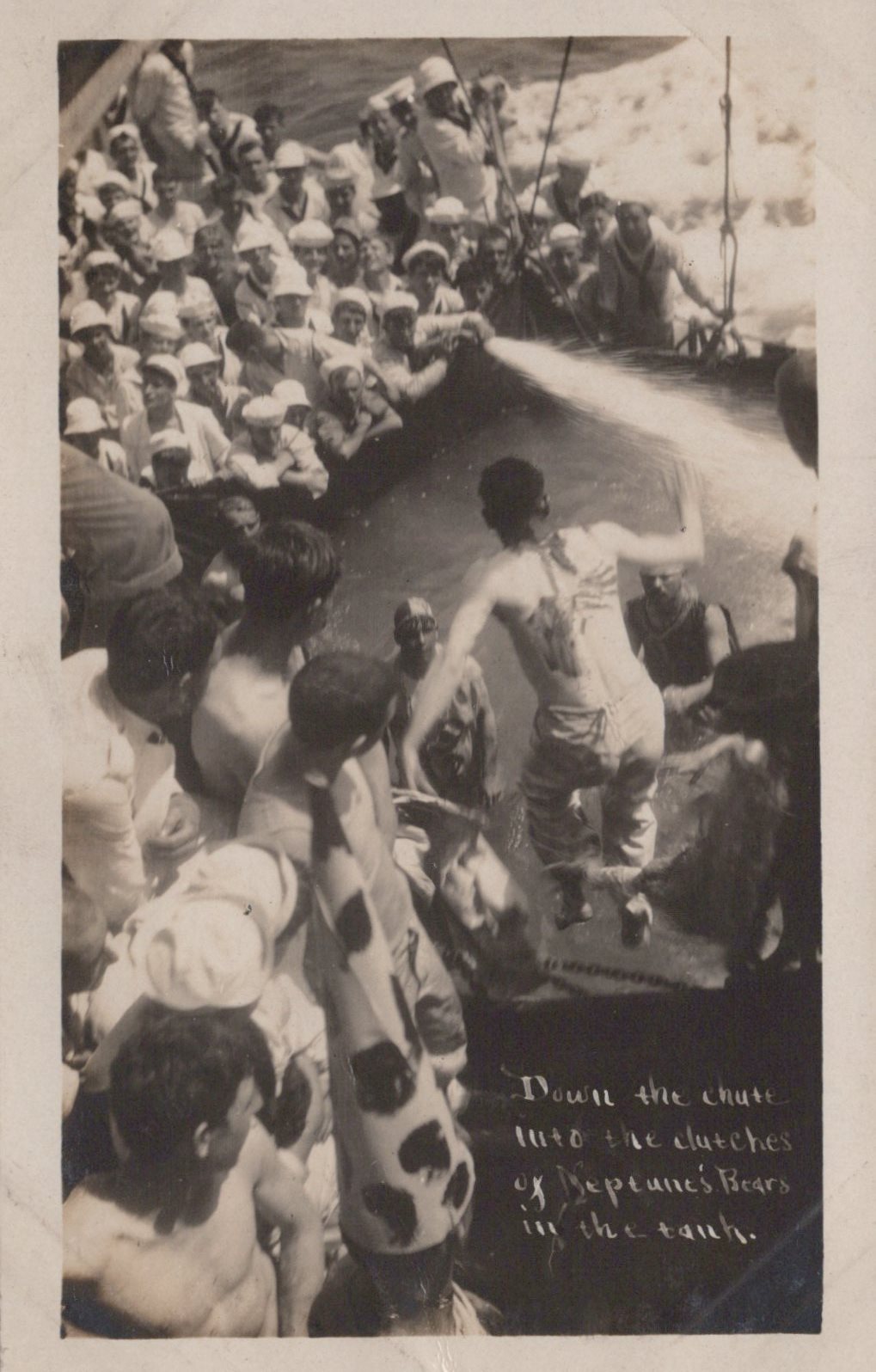 Crossing-the-Line was photographed for at least 40 photos it appears. Here, at the "Neptune Party" another "Rookie" coming down the chute into the tank.
---
Photos from Rio de Janeiro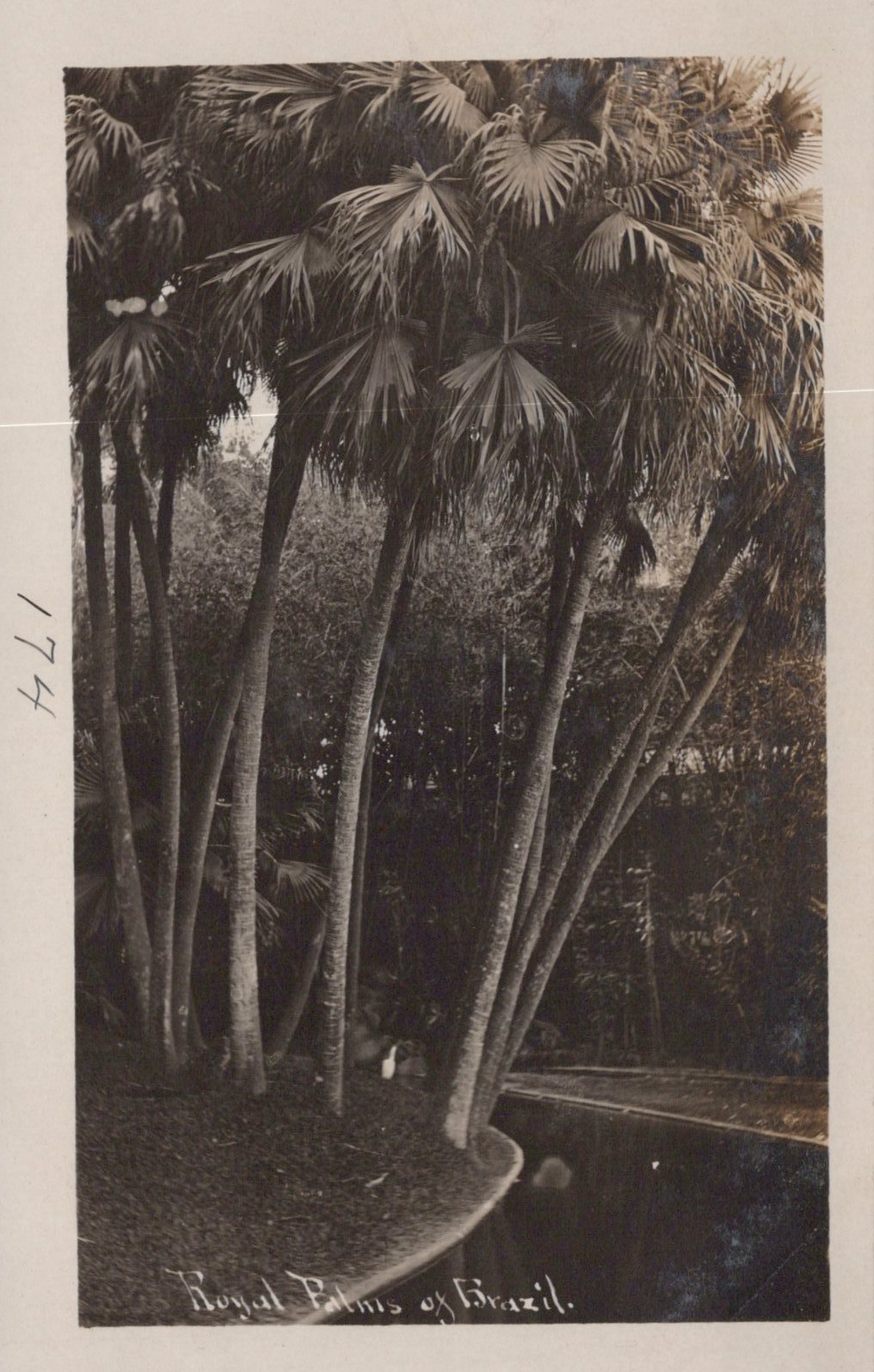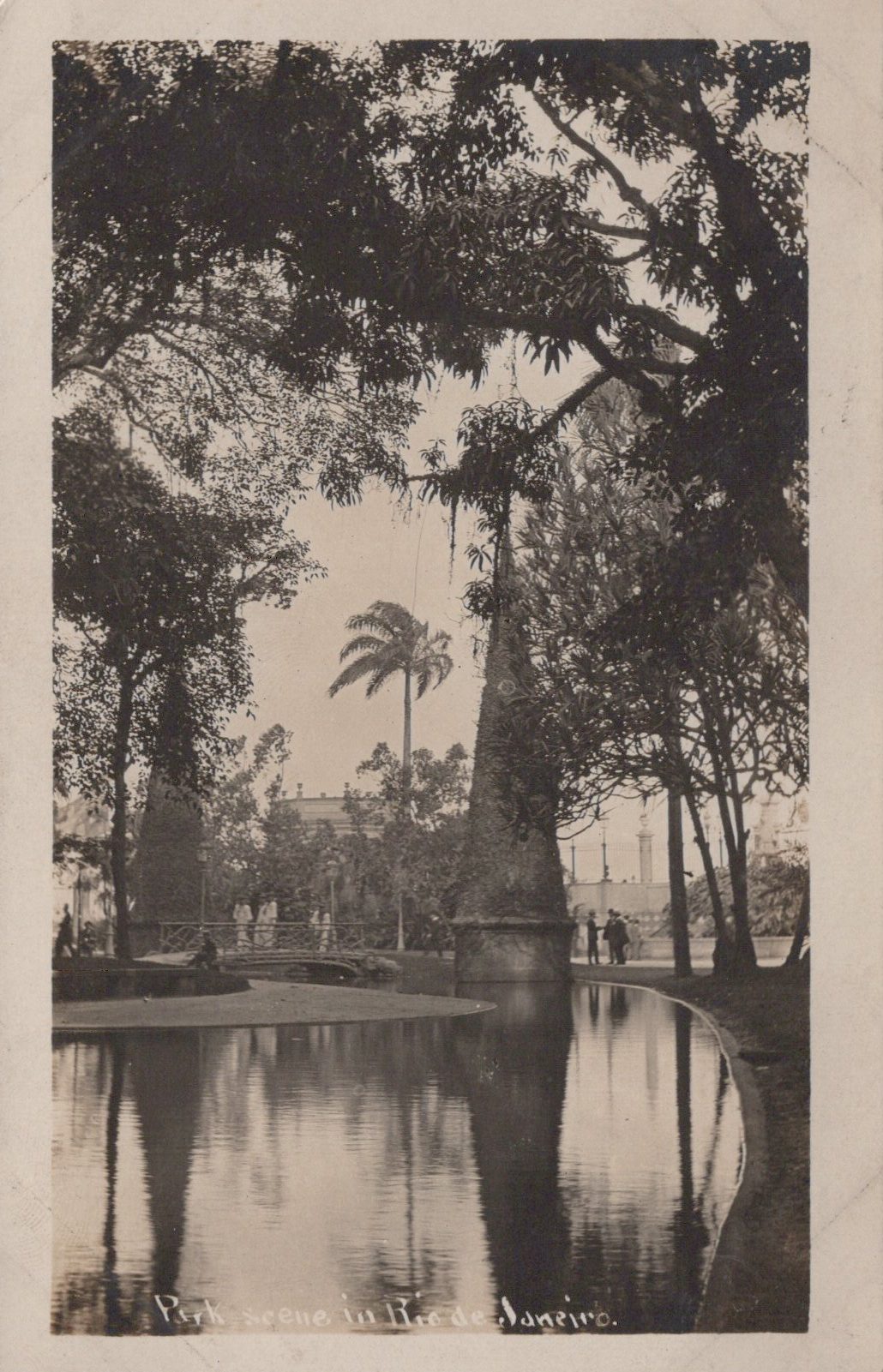 Photos from Entering the Harbor at Valparaiso, Chile
---
Photos from the trip through the Magellan Straits and the stop at Punta Arenas.
List of images is empty. Select images.
Not Found
Apologies, but no results were found for the requested archive. Perhaps searching will help find a related post.