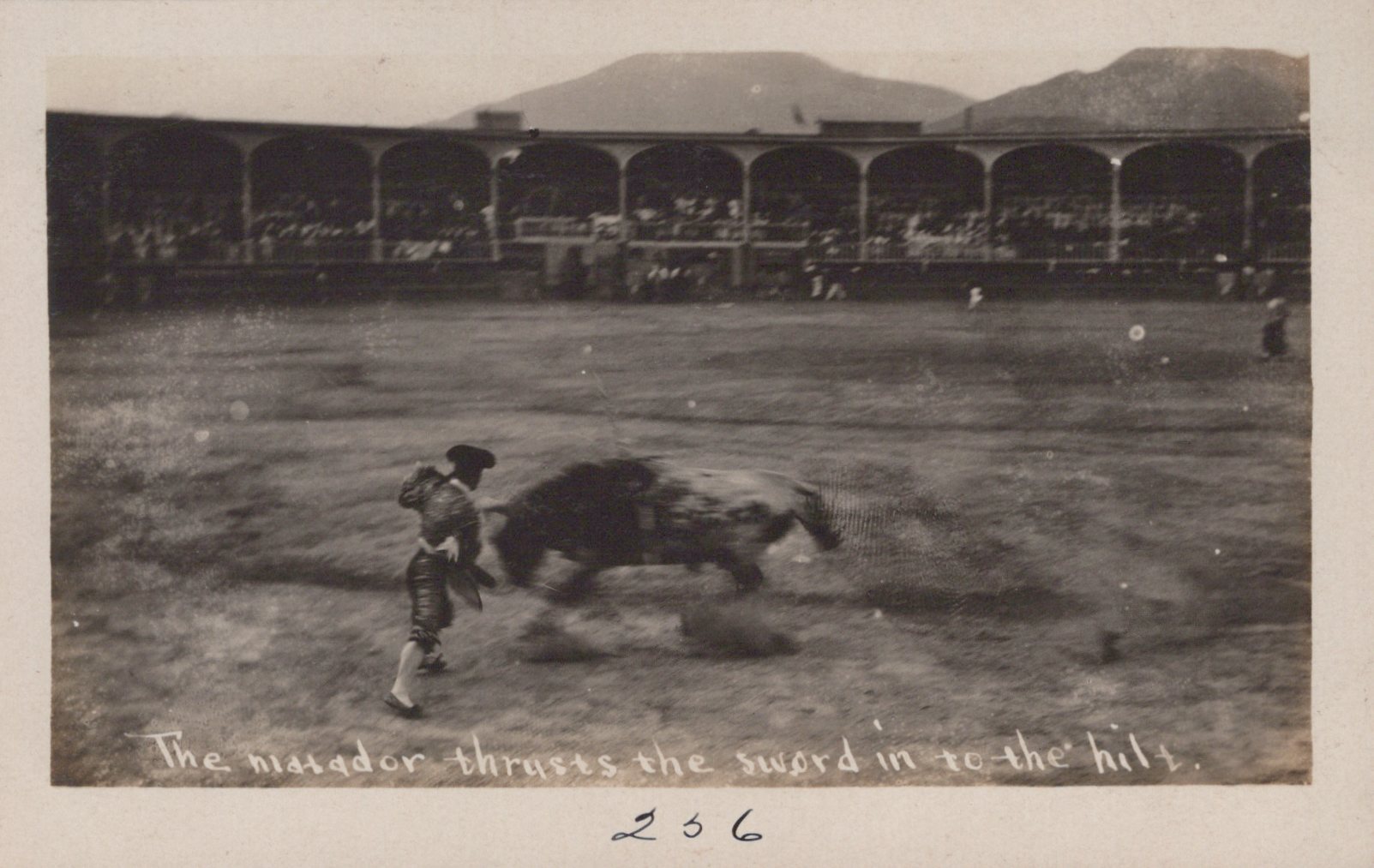 In the port visit of Callao and in the stop at Magdalena Bay, Mexico Brown &  Shaffer selected 100 photos for printing and making postcards.  The biggest event, the bullfight in Lima.
photographers
index of brown & Shaffer photographs
---
Photographs of Lima, Peru
Photographs from Target Practice in Magdalina Bay, Mexico
Photographs from Magdalina Bay include shipboard activities and scenes of the desolate coastal region of Mexico. The fleet was joined by Mexican Gunboat Tamipco, built in 1902 by Elizabethport Shipyards. It was later sunk in 1914 during the second battle of Topolobampo. Above is a nice photograph of the prize wining gun crew of the USS Georgia.
---
Photographs of Diving Operations at Magdalina Bay
The diving equipment used by the fleet in 1908 was some of the earliest commercial equipment available. The first bronze helmets, the Mark V we used with a two diver air pump design in 1898 by the Schrader Company, the same company that created the Shrader air valve on car and bike tires. In the pictures below you can see sailors turning the wheels on both sides of the pump as the diver is lowered over the side.
Not Found
Apologies, but no results were found for the requested archive. Perhaps searching will help find a related post.