Third Division, Under Admiral Seaton Schroeder, sent two ships to visit Greece, the USS Missouri and Ohio from January 11th to the 18th, 1909.  The ships anchored in Phalerum Bay just west of Athens. As with other port visits in the Mediterranean, the city was accustomed to having visits from military ships and two American ships was not a cause for celebration or special recognition.  Sailors enjoyed liberty and were able to go out and see the attractions of the city.
Through the Canal and into the Mediterranean
ships in the harbor
The Russian ship in the harbor at the time of the American port visit appears to be of the Borodino-class battlecruiser that was part of the upgrade planned by Czar Nicholas the II.  They were built in St. Petersburg, Russia.  There were 5 of these ships constructed, 3 were sunk at the battle of Tsushima Straits, one was captured and used by the Japanese navy, and one was still in construction at the time of the war, Slava, which would likely be seen here in Greece.  She is recorded with rescuing survivors during the earthquake in Messina, taking the casualties to Naples for medical care.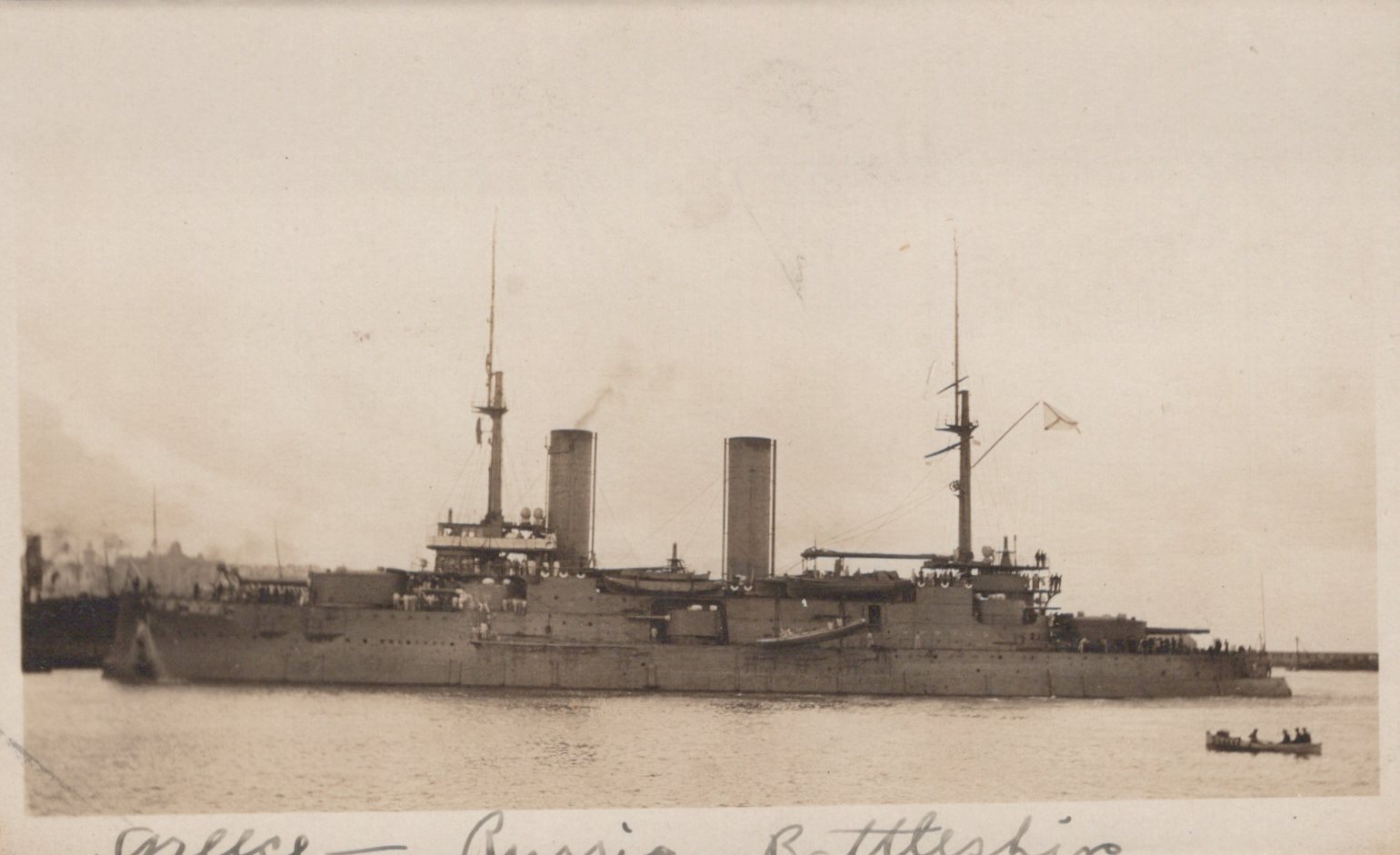 Cards and souvenirs from this port visit are scarce.  Miss Fanny Light however did receive these five cards from George F. Biller, an Ordinary Seaman onboard the USS Missouri, sent to her home in Terre Houte.
Not Found
Apologies, but no results were found for the requested archive. Perhaps searching will help find a related post.