The Port of Tangier was visited by two ships under the command of Admiral Wainwright of Second Division, USS Nebraska and Georgia.  Unfortunately, the visit was only two days, they arrived on January 30th and departed on January 31st, 1909 to proceed and arrive in Gibraltar on the same day.  Finding any souvenirs, postcards, or letters from this port is difficult.
Through the Canal and into the Mediterranean
This card shows the downtown quarter of Tangier with close buildings and crowed rooftops.  In the center of all of it is a mosque and it's courtyard.  This is the Tangier Grand Mosque.  It was built on the site of a former Portuguese cathedral which stood on the site of a Roman Temple to Hercules.  The card is sent to Miss Susie E. Slyfield of Sheboygan, Wisconsin, postmarked USS Nebraska, February 1909.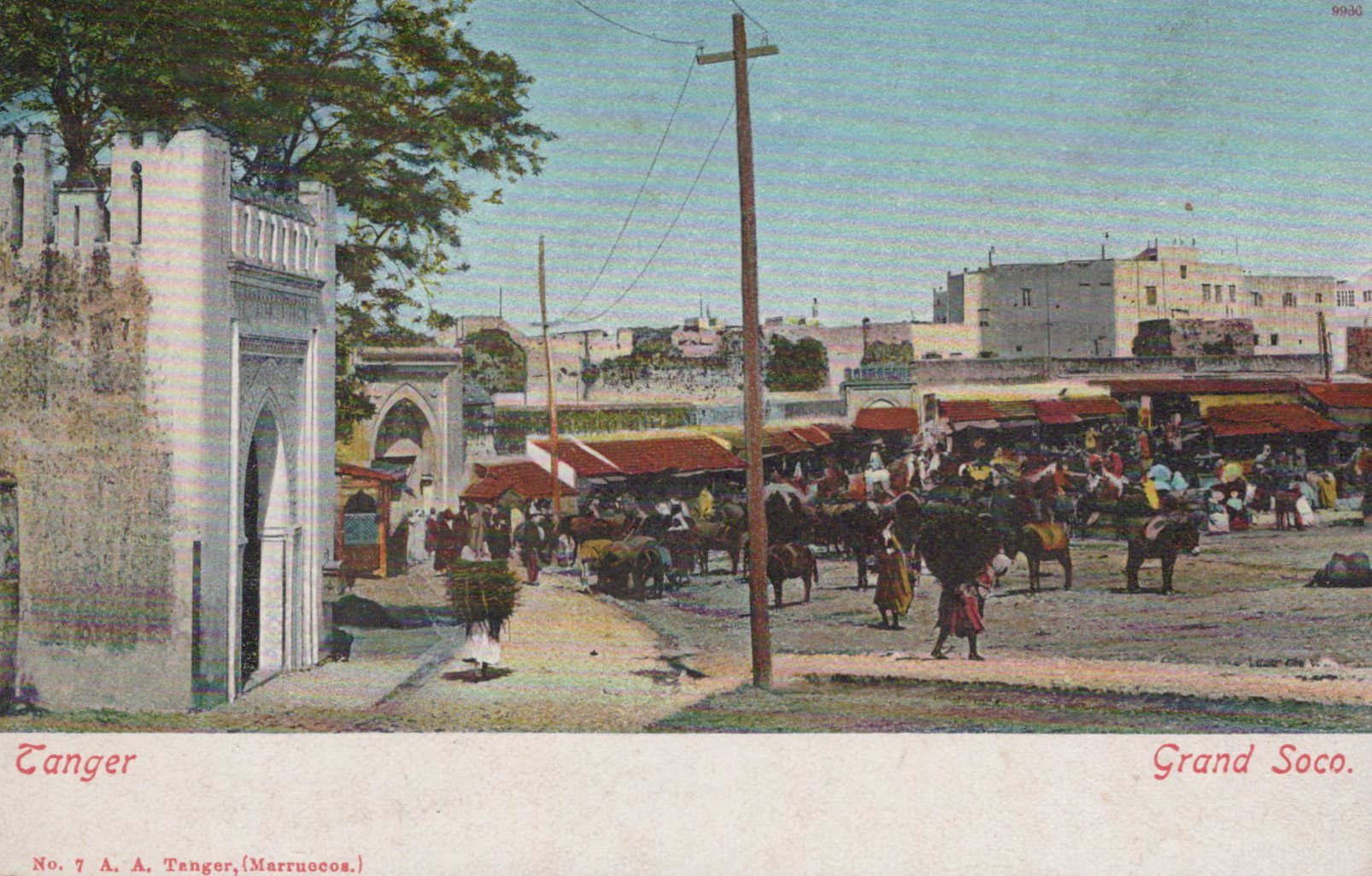 Grand soco, tanger
The Grand Soco (Arabic souq) is the main bazaar and market-place of the old quarter of Tangiers.  It was named Place du Grand April 9, 1947 by Mohammed V in support of Moroccan independence.
The card is address to Miss Laura Kirkwood of Emporia, Kansas and is postmarked USS Georgia, February 1, 1909.  "January 31st, Arrived yesterday morning and without regrets leave today for The Rock with the Prudential Insurance Company sign.  J. L H"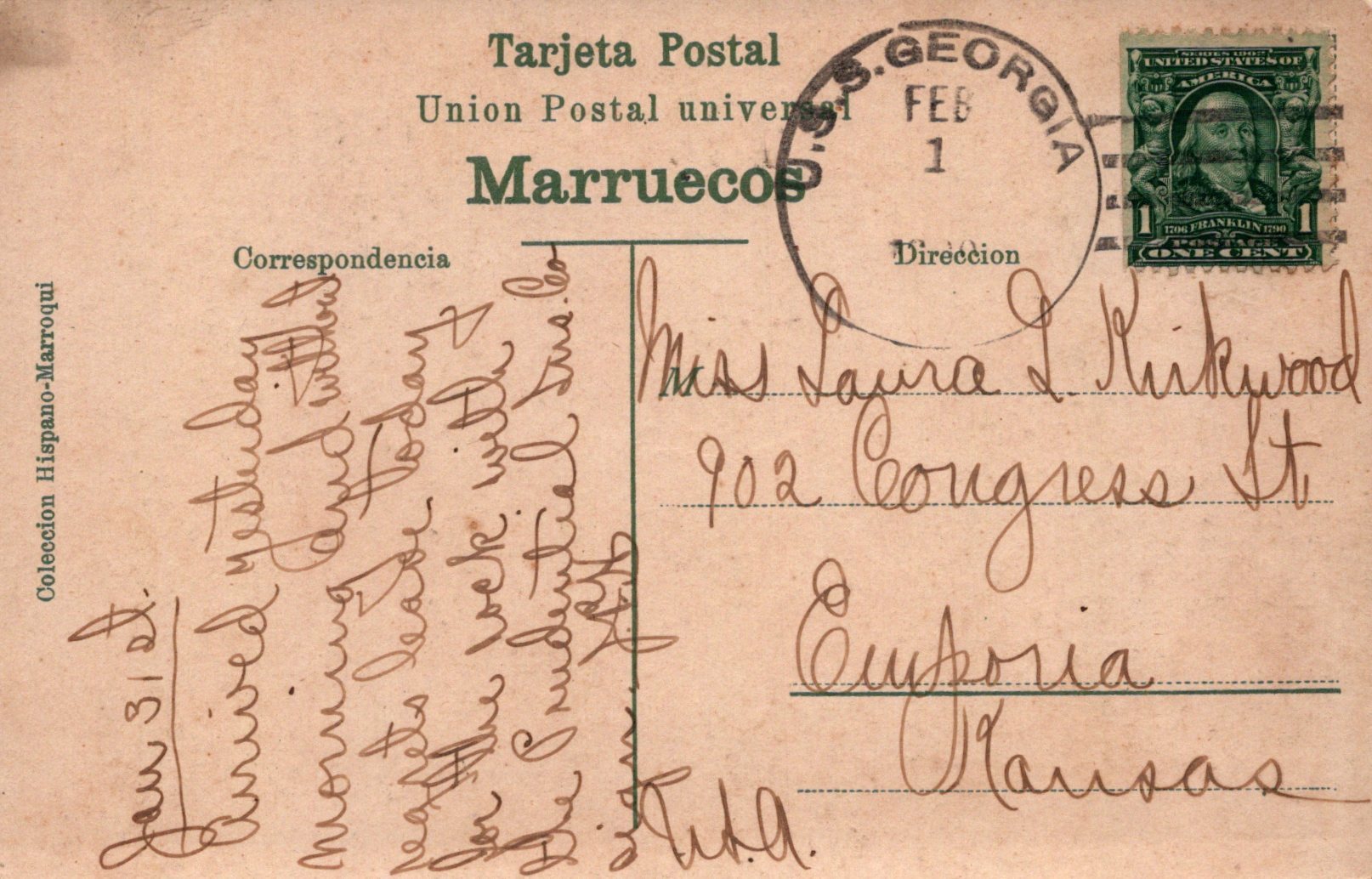 Not Found
Apologies, but no results were found for the requested archive. Perhaps searching will help find a related post.