Tripoli was visited by USS Kentucky, part of Rear-Admirl Seaton Schroeder's port responsibilities.  Captain Cowles brought the Kentucky into the old city harbor, Marsa ar Raha and visited the city between January 13th and 15th, 1909 before departing for Algiers.  This is one of the most difficult ports to find items from the fleets port visit.
Through the Canal and into the Mediterranean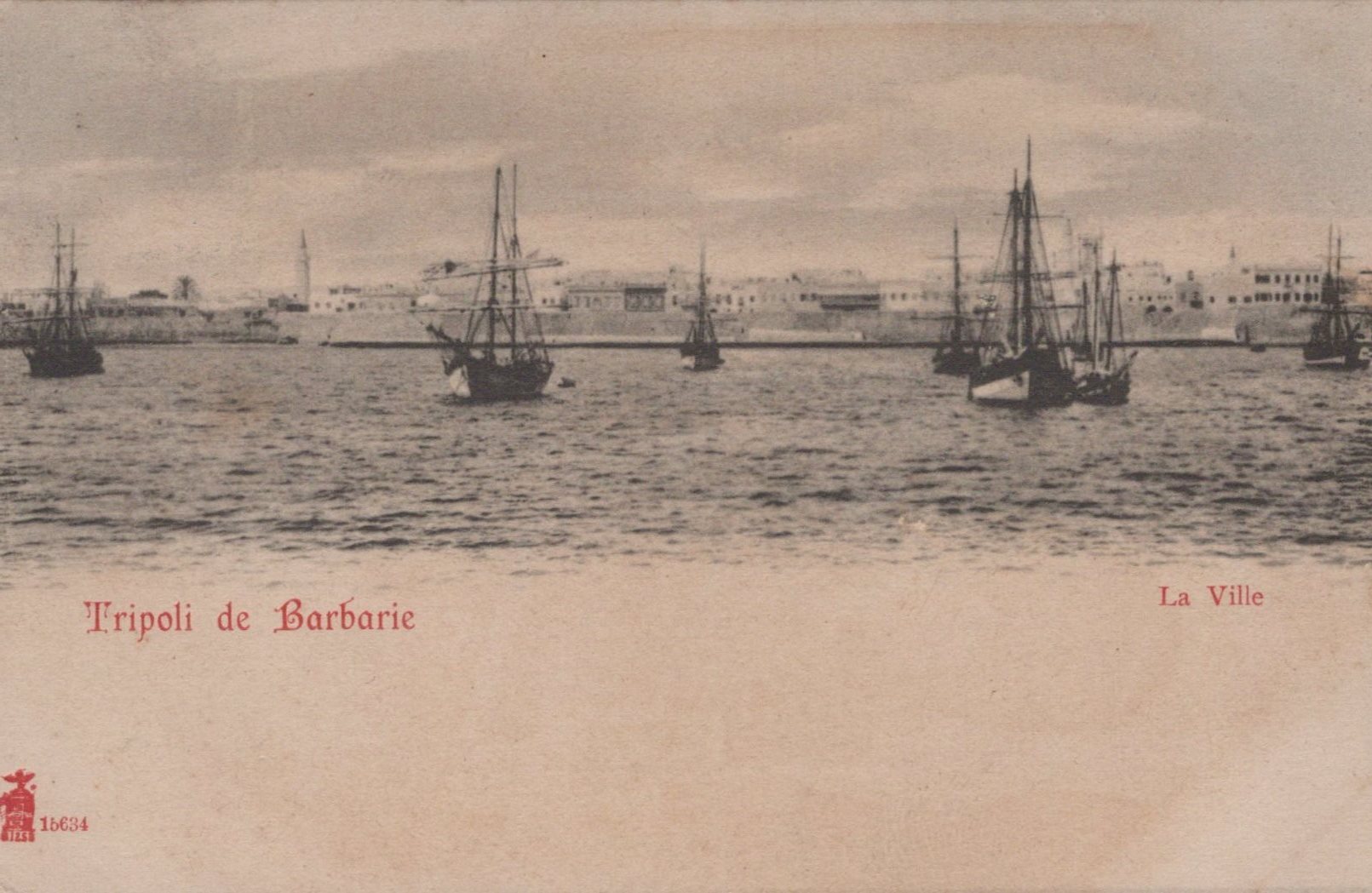 tripoli de barbarie
Tripoli had long been known as a port of the barbary fleet that operated along the coast of North Africa pirating ships and taking crews as slaves and for ransom. The first military land action overseas, led by Navy Lieutenant Steven Decatur  the U.S. Marines, fought in 1805 to free the crew of the USS Philadelphia.  "From the halls of  Montezuma to the shores of Tripoli..."
This card, sent on January 18th, 1909 to Mrs A. A. Norris in PA.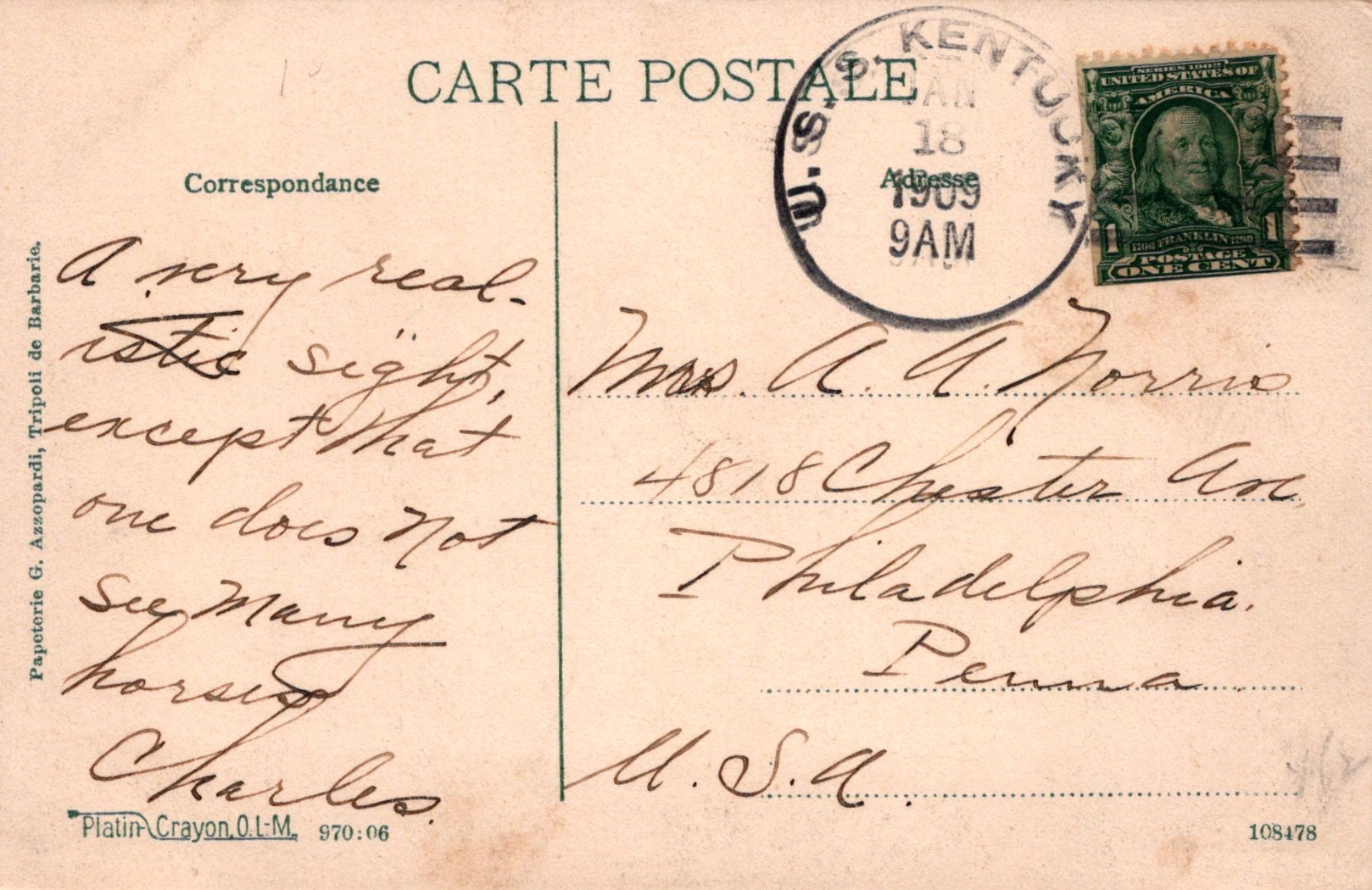 vestiges du Torrent
Surprisingly, Tripoli is historically know for flash floods in the November and December.  This postcard shows the results of the torrent on the property around this small building.
A second card mailed on the same day to Mrs. Norris, "A very realistic sight except that one does not see many horses."  Charles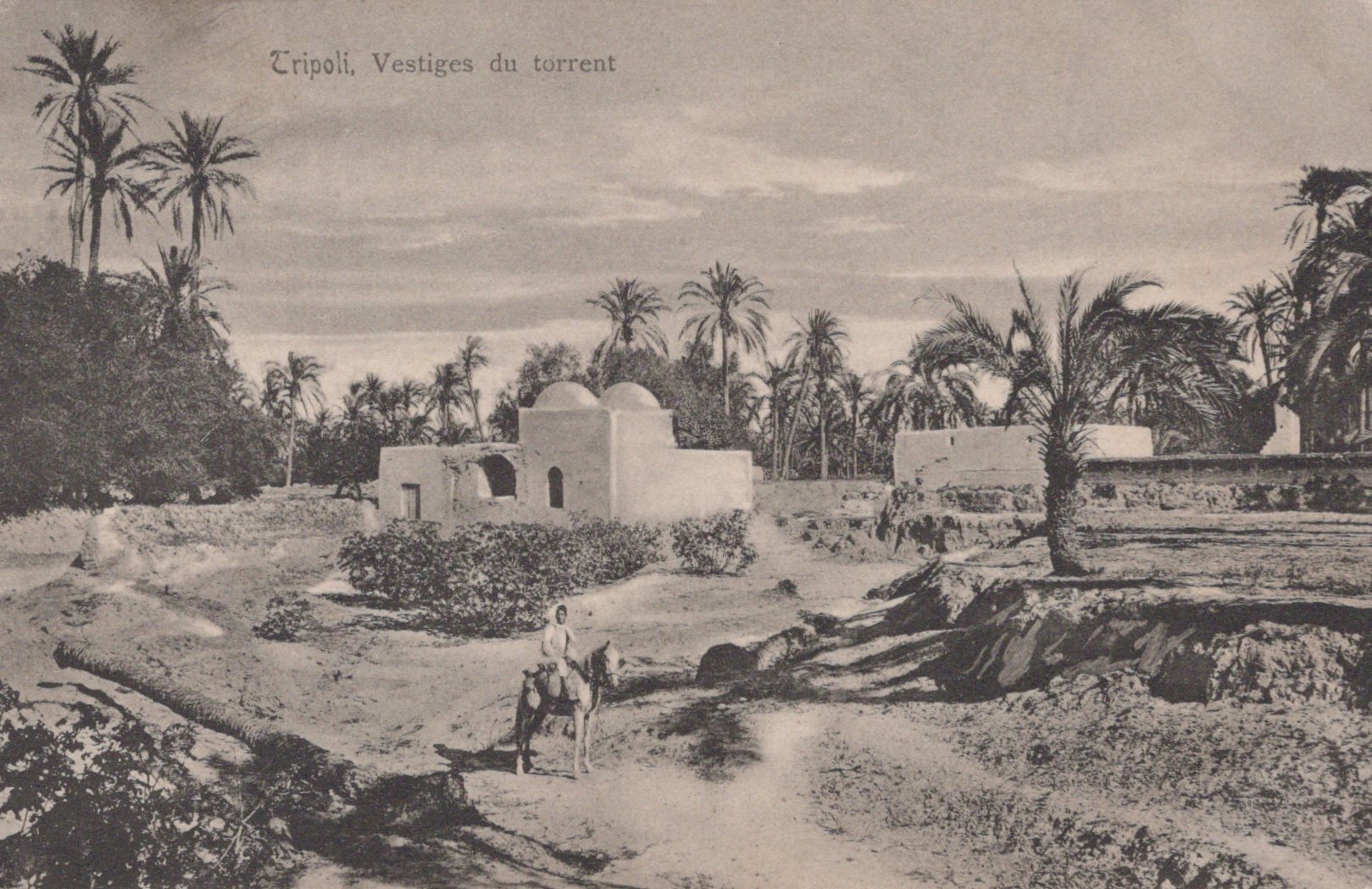 not the barbary coast as you know it!
All three of these cards are related to the Norris Family of Philadelphia, PA. This one is the best clue, addressed to Ensign Albert Norris, Class of '07 and on the USS Washington! The sender on this one is "CRN" and on the earlier one, Charles. There was a Lieutenant William Norris in the Academy Class of 1901 who was on the Kentucky and from, Philadelphia, Pennsylvania!
Not Found
Apologies, but no results were found for the requested archive. Perhaps searching will help find a related post.