The cards to Fannie Light seems to increase as George arrives at Auckland.  Apparently Fannie's efforts to respond to George improved and a flurry of cards were sent of his adventures and experiences.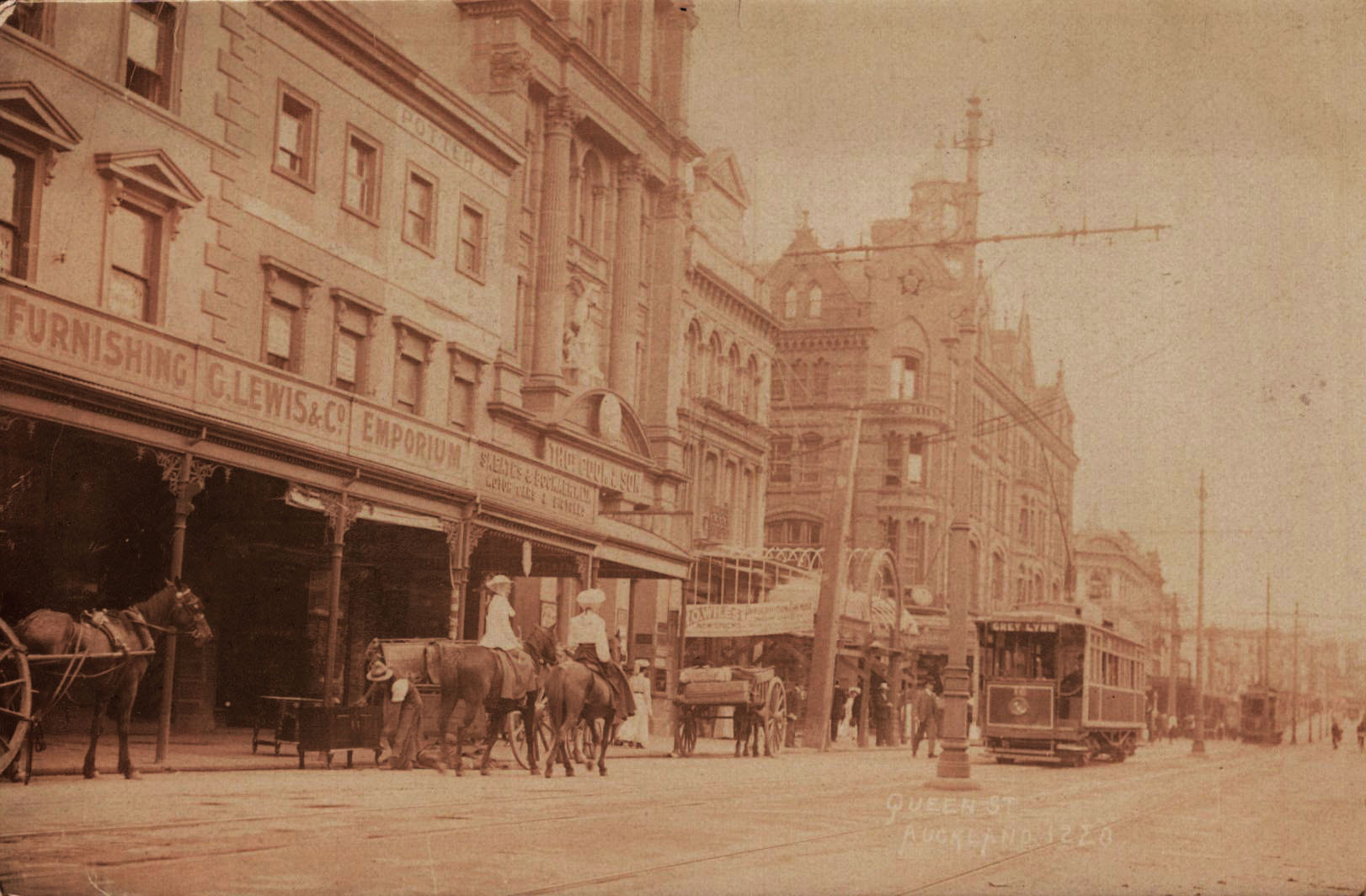 The above real photo postcard shows Queen Street in Auckland at the time of the fleet's visit.  What a great period in the City's history when trams an horse drawn carts moved on this main avenue.  In front of the emporium, two woman on horseback, dresses and hats, pass down the street in conversation while a shopkeeper moves furniture.  The Grey Lynn receives a businessman walking to climb on board.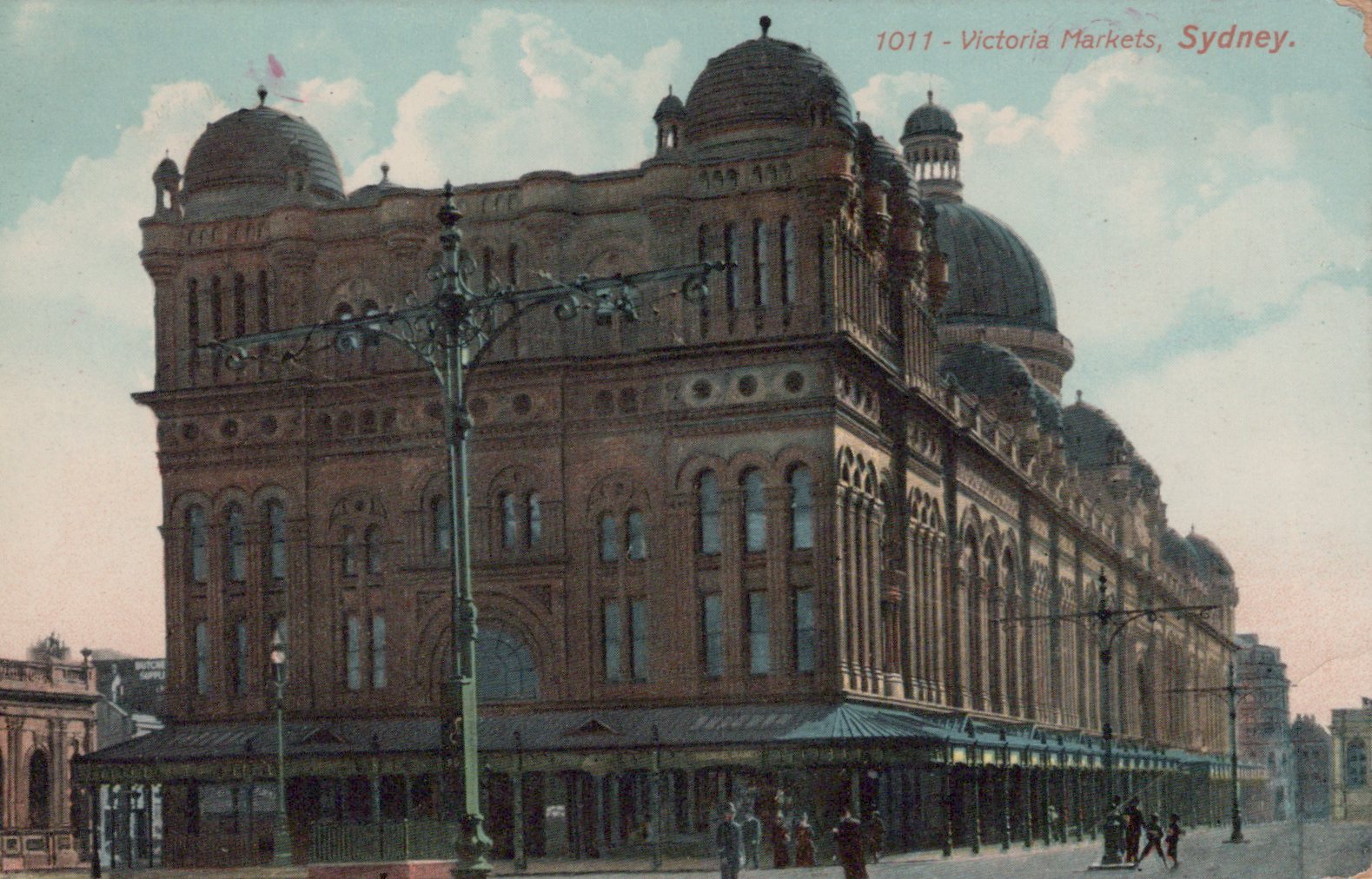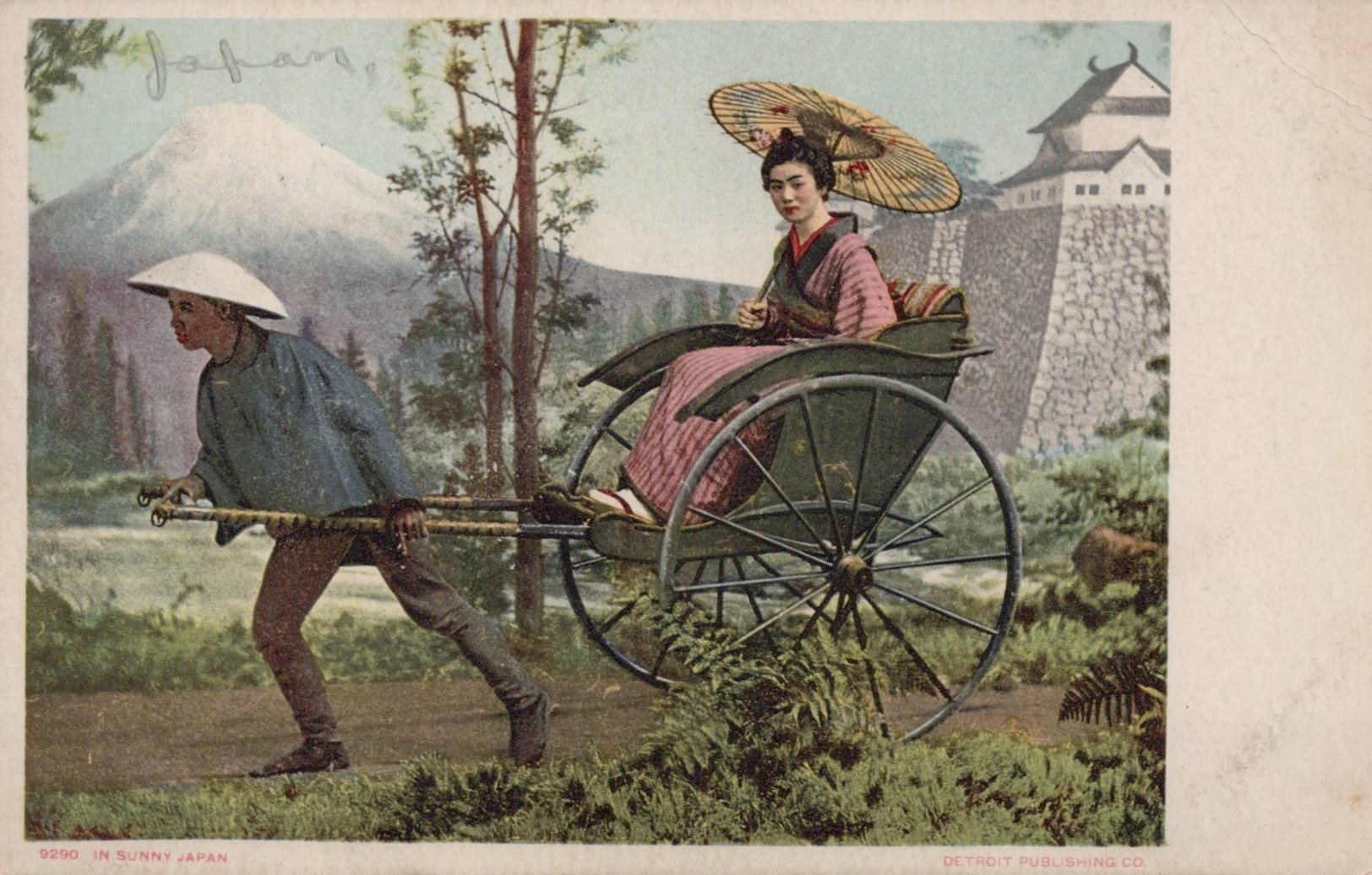 Not Found
Apologies, but no results were found for the requested archive. Perhaps searching will help find a related post.