The Strait of Magellan has always be considered a dangerous passage to navigate.  It is that tail at the end of South America in southern Chile mainland South America to the north and Tierra del Fuego to the south.  The transition between the Atlantic and the Pacific.  The winds and currents are unpredictable and portions are narrow and treacherous like the Beagle Channel.  Ferdinand Magellan (Portuguese) was the first European to navigate the strait in 1520 during a circumnavigation voyage.  Chile took possession of the strait in 1843 and, it was the only route of transit between the Atlantic and the Pacific until the Panama Canal was opened in 1915.
The canal is approximately 350 miles long and has 41 lighthouses along the way.  Punta Arenas, the most southern city in the world, is located along this route and was a stopping place for the fleet.
The Fleet arrived at the entrance to the Strait on January 31st at 3:50 pm and anchored in Possession Bay.   They got underway at 4:00 am of February 1st and arrived in Punta Arenas by 1 pm that day.  They had completed their transit to the Pacific by February 9th without incident.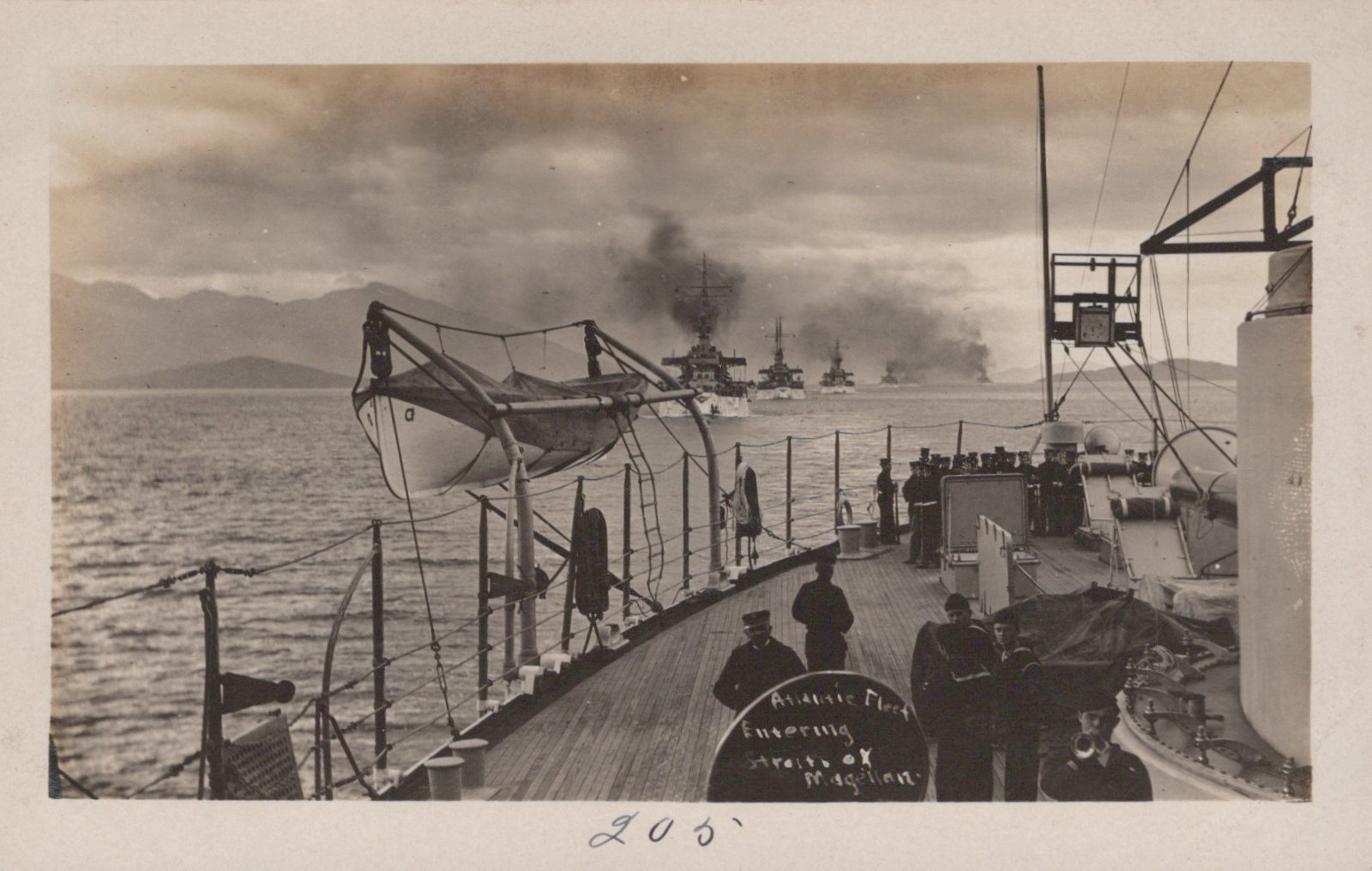 Photographs of the transit through the Strait were taken by a few shipboard photographers.  The most common of the images were taken by Brown & Shiffer, with one later be sold to Stratton and Stratton and made into a color photograph.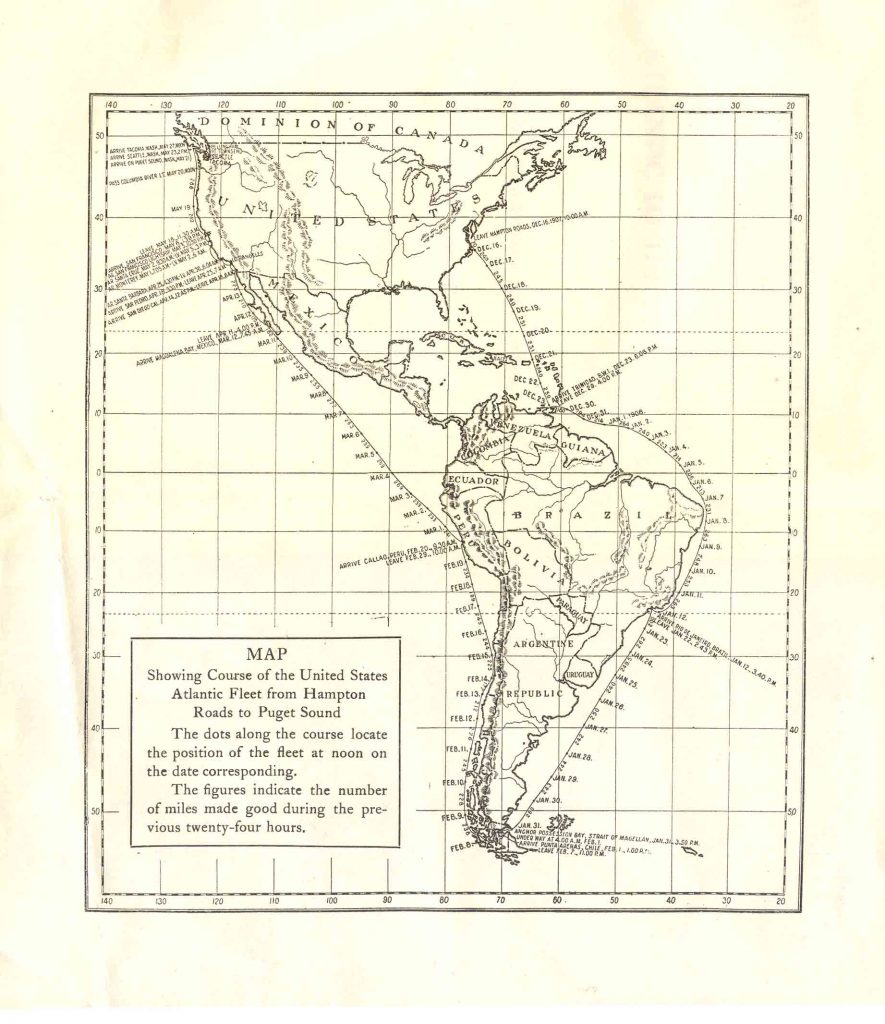 ---
The below group of photographs show the the U.S. Atlantic Fleet in the Straits of Magellan on February 8, 1908.